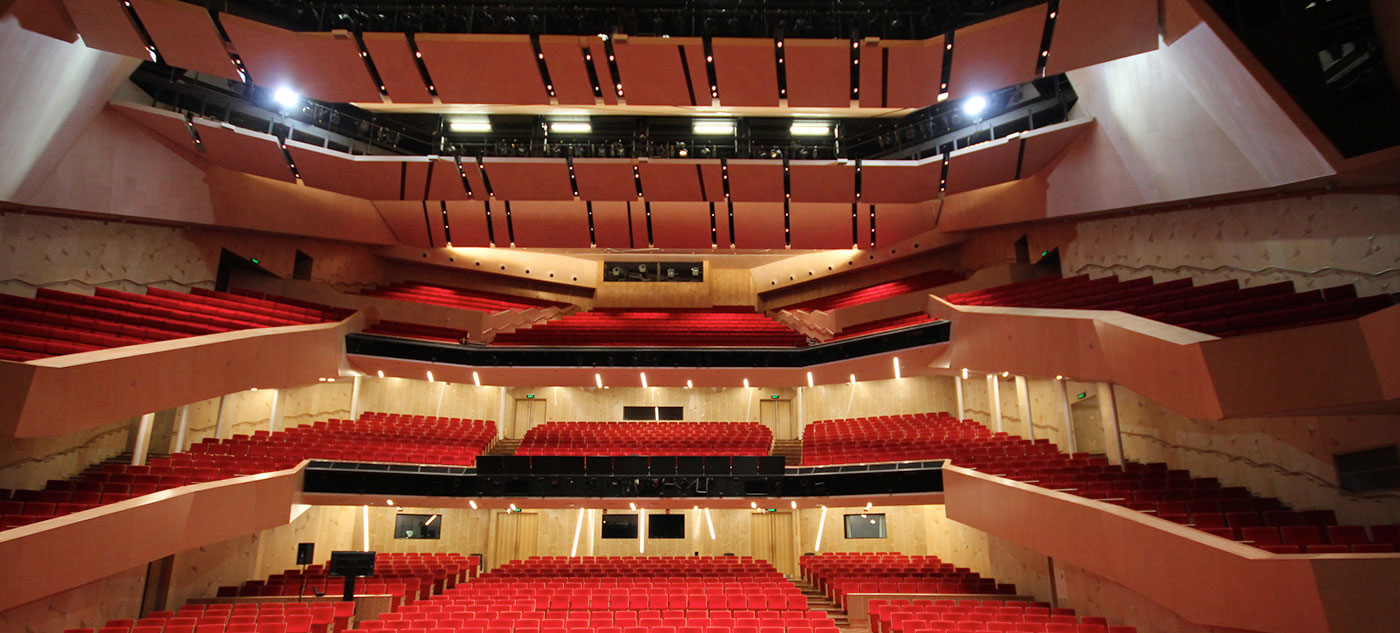 Work with NYT
National Youth Theatre is always looking for new tutors to help us run our wide variety of programmes. If you are a musical director or vocal coach, choreographer or dance tutor, director or drama tutor we want to hear from you.
As Director – you will lead the creative vision for the production, work collaboratively with the other Tutors and the production team, and guide the students through the rehearsal process to deliver a high-quality performance.
As Musical Director – you will lead the musical component of the programme, teaching students vocal techniques, helping them to learn and master the songs, and preparing them to perform in front of an audience.
As Choreographer – you will teach students the dance routines and movements required for the production, using inclusive techniques and ensuring that all students can participate fully.
As General Artistic Assistant – you will provide support to the students and the tutor team, as well as managing some basic administration. This could be a development or youth role.
Please send your CV through to recruitment@nyt.nz
Currently we are actively recruiting for:
Disney's The Little Mermaid Jr in Hamilton
We are seeking talented and dedicated Musical Theatre Tutors from the Hamilton area for an eight-week training programme based around a Broadway Jr production (TBC). This is a paid contract role. We are looking for a Director/Drama Tutor, Choreographer/Dance Tutor, Musical Director/Vocal Tutor and a general Artistic Assistant.
The programme will provide students aged 9-18 with an opportunity to develop their skills in acting, singing, and dancing. There will be a mix of students who are fully-funded through scholarships and paid participants. The outcome of this course is six performances of the show at Clarence St Theatre.
About you
You have experience working in respective fields of musical theatre production. However, we are open to emerging practitioners with less experience who are passionate about the arts and want to grow their skill set.
Ability to work in a team and collaborate with others towards a shared goal.
Timing
The programme will run mostly on Sunday afternoons, with the first rehearsal on August 6th and each Sunday following up until the performances. Rehearsals will be in Hamiton, either at Clarence Street or St Peters Hall. There will be an additional day of auditions on Saturday 12 August, and rehearsals for leads on a weekday evening (TBC) from 6:30 - 8:30pm.

We pack in to Clarence Street on the 3rd of October, with rehearsals in the venue on the 4th and 5th, and matinee performances on the 6th 7th and 8th.
TripleThreat after school programme in Auckland
We currently run after school programmes during term time in Grey Lynn on Wednesday afternoons, and in Belmont at the Rose Centre on Monday afternoons. We need both regular tutors, and those who would be interested in providing cover for illness/unavailability. The courses cover dance, drama and singing, from a musical theatre perspective, and are skills based with no performance outcome.
If you are passionate about the arts and want to help young students develop their skills and talents, then we want to hear from you. Please submit your CV and a cover letter to recruitment@nyt.nz detailing why you are the ideal candidate.
We welcome applications from individuals with diverse backgrounds and experiences.
Loading...